Paragliding Training
Description
PARAGLIDING IN LYCIA REGION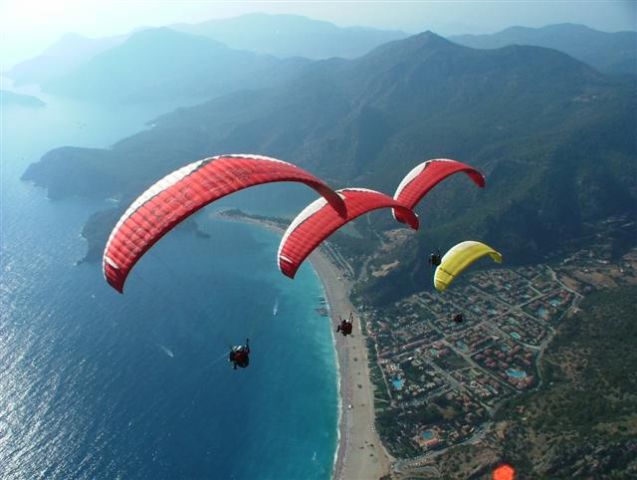 Paragliding has started when a few innovator aviators ran from the hills with free parachutes at the beginning of 1980s. Performance increased in time after the aerodynamic structures of parachutes were developed and paragliding has become a separate flight just like hang glider.
Dependent on the experience of pilots, today you may climb hundreds of metres from little hills and stay in the air for hours with paragliding.
Paragliding has been rapidly developing in Turkey and there are several points that are suitable for flights in our country. Ölüdeniz must be especially mentioned as it may be counted the best flying point in the world and Turkey. Double flights are called "tandem flights" in paragliding. You may enjoy this unique freedom with experienced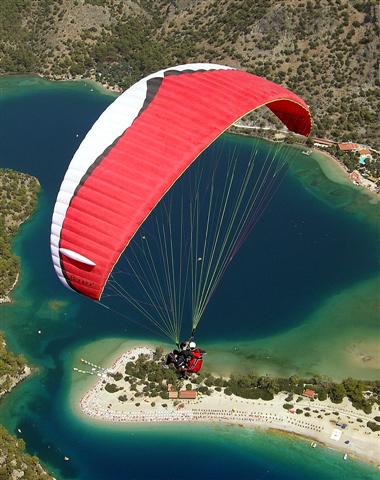 pilots for a fee. All you need to do is to run a few steps to the flight.
We plan tour details and program with you and start our activity as soon as you say yes. We offer you several options from accommodation to transfer and you choose among them. We will let you know about tour prices that we arrange according to the program.
Training courses:
Basic beginners training: 2.850 TL / included 10 try fly and license / 1 week
Advance techniques: 1500 TL / 3 days
Accomodation and airport transfers are not included. Please as for prices.
Required Equipment